Hollywood Palladium | Los Angeles, California
The illuminating lights and a touch of magic will envelop Hollywood Palladium this May 2 as one of the biggest indie electronic acts, Four Tet, transforms the famous Los Angeles venue into a haven of music and visually-appealing illuminations. The British DJ and producer will bring LA party people to groove to his familiar bangers such as "Planet," "Looking At Your Pager," "Baby," "Butterflies," and many others. Score your tickets now and prepare for one of the ultimate concert parties of 2023. With the UK-based group Squidsoup slated to provide strobing and immersive lights for the concert, you are in for a magical treat. So grab your tickets now and let Four Tet and Squidsoup dazzle your Tuesday evening with an inventive fusion of light and sounds.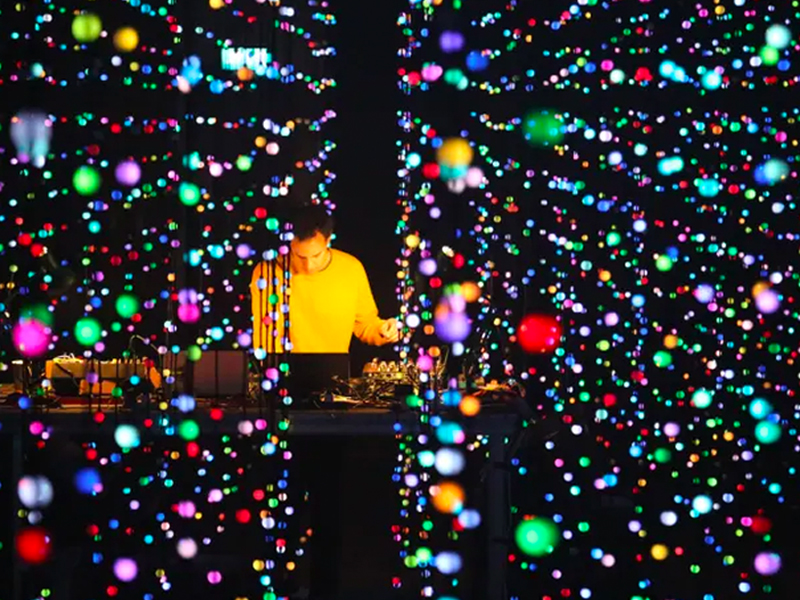 Kiera Hebden, through his music career as Four Tet, has trailblazed by creating electronic music with unconventional sounds. By mixing organic and electronic music styles, he has gained traction and wide acclaim from critics and listeners alike. There is so much to hear from his music which encompasses indie and rock.
Hebden's solo career began in 1997 after he released the single "Double Density." This was followed by "Thritysixtwentyfive," a 35-minute single released in 1998. After these releases, his creations' sounds started to form. It became abstract combined with melodically richness and glitch electronics. After his release at the end of the 90s, people became curious about his style. Finally, in 2001, his signature sound was named by the media as "folktronica." After his album "Rounds" was released in 2003, his music evolved into dance music. Hits after hits came after. "Beautiful Rewind" (2013), "New Energy" (2017), "Sixteen Oceans" (2020), and "Parallel" (2020) are some of his recent club hits. His long discography has made him a fixture in the music scene and, as Paul Simpson of Allmusic said, "perhaps the definitive indie electronic artist."
If you are a fan or interested in Four Tet's music, see him live at the Hollywood Palladium on Tuesday, May 2, 2023. To add to the craze, Squidsoup will provide strobing and immersive lights. Experience Four Tet music like never before!