Hollywood Palladium | Los Angeles, California
Zhu is one of the most exciting names in electronic music today. Over the years, his beats have smashed through barriers with genre defying precision, and fans go bonkers whenever he performs live. So it was no surprise that electronic music lovers went into overdrive with anticipation when he recently announced his "GRACE TOUR," his first time on the road since 2018. Not only that, the announcement came shortly after the release of the single Fatal (Mortal Kombat 1), a thrilling collaboration with the video game franchise, which you can check out below. The tour will see him pass through the iconic Hollywood Palladium for two phenomenal nights of energetic electronic music on November 9 and 10. You would be absolutely crazy to pass up on this opportunity… soooo be sure to snag your tickets right here and now by clicking the "GET TICKETS" button for the best night of your life.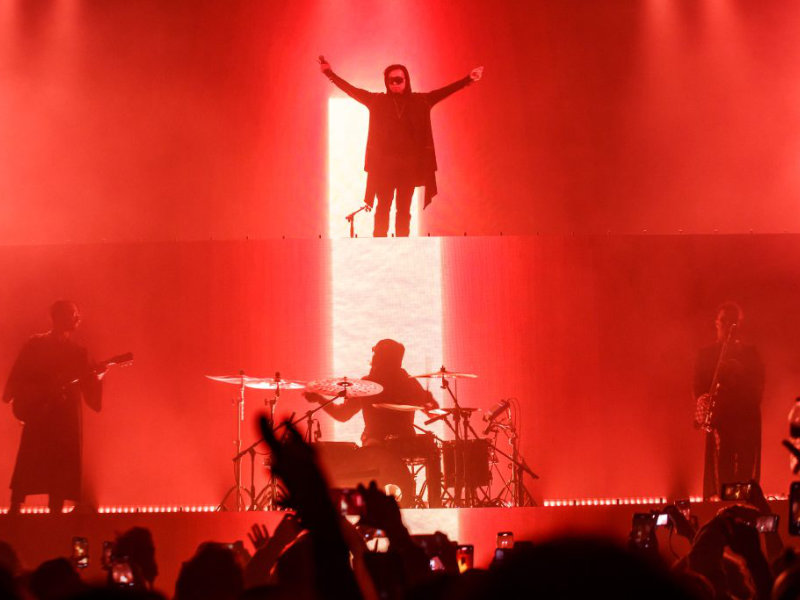 ZHU, of Chinese origin but brought up in the San Francisco Bay Area, is one of the hottest names in electronic music today. His ear for music is astounding and has given him the ability to seamlessly blend different genres into something truly special and indeed very rare in the industry today.
ZHU entered the scene anonymously with the Outkast mashup, "Moves Like Ms. Jackson." The track was energetic and captured the minds of critics and fans alike, who loved it. Interestingly, there was no face behind the track, creating an aura of mystery around the artist. It was done this way so that his cultural background would not influence the music, which was to speak for itself.
The track was so well received that ZHU carried on releasing even more music on SoundCloud, as well as the EP "Nightday," which was picked up by Pete Tong of BBC Radio 1 fame. Tong called it the first track on the extended play, "Faded," an "Essential New tune," and would later invite him for a 40-minute DJ set on the show. During the show, ZHU released his clothing line, the "Nightday" collection. The song also won him his first GRAMMY nomination for "Best Dance Recording."
As you can imagine, ZHU's name was very hot in the industry, so he followed up his previous work with the well-received "The Genesis Series EP." It was a collaboration effort with several artists, including Bone Thungs N' Harmony, Skrillex, A-Trak, and AlunaGeorge, to name a few.
Using the momentum he built up, he carried on releasing even more music with his debut album, "Generationwhy" in 2016 and was a featured performer at Miami's Ultra Music Festival in 2017. 2018 saw the second album in his discography, "Ringos Desert," and then in 2021 he released, "Dreamland."
There is no stopping this international man of mystery, and his new tour promises to take fans on an epic journey into sound that will create memories that will be talked about for a lifetime. Getting to this show is a must for any lover of electronic music, so don't waste a single second and secure your tickets right here!!!