Hollywood Palladium | Los Angeles, California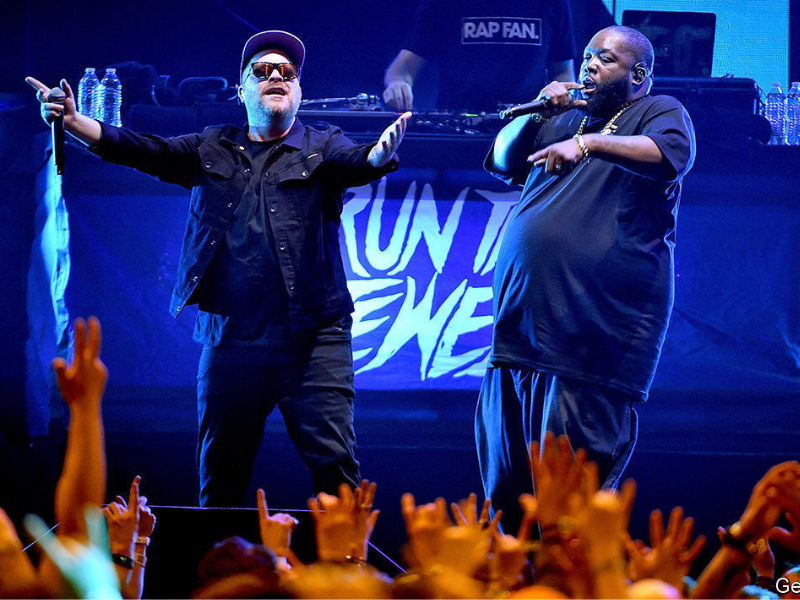 In celebration of RUN THE JEWEL's 10-YEAR ANNIVERSARY, they're kicking off a four-day event to perform songs from their entire discography, including their most classic and breakout hits! The hip-hop super duo have cooked up something extra special for their fans, so come on and join the show!
RTJX will be held at the Hollywood Palladium in Los Angeles, California, from the 11th to the 14th of October. Their first show is set on Wednesday, the 11th of October, 2023. Killer Mike and EL-P, also known as RTJ, will perform songs from their debut self-titled album, RTJ 1. Feel the nostalgia as they perform their best hits from the album, including "Twin Hype Back," "Sea Legs," and many more!
Run the Jewels invites you to join them to kick off RTJX on the 11th. Buy tickets today to save seats before it's too late. Click on "GET TICKETS" to purchase tickets to their first show in LA!
Superstar hip-hop artists Killer Mike and EL-P joined forces in 2013 and announced their very first self-titled album together, Run The Jewels. They released their first single from the album, "Get it," shortly after making the announcement.
RTJ 1 was positively received by both fans of the artists and critics worldwide. Pitchfork talked about Run The Jewels saying that Killer Mike and EL-P are a hip-hop duo made in heaven. They also said, "The deepest messages of Run the Jewels are the ones dedicated to figuring out just how many ways there are to threaten bodily trauma in the most over-the-top language possible while not actually coming across like some screwfaced shock-value manchild. It feels as though the options of either catching a bad one or riding with them are easier to decide between because the latter sounds like it'd be a hell of a time anyways. And there's this sense of friendly, unspoken one-upmanship between the two MCs that keeps upping the stakes."
The album received a score of 86 out of 100 on Metacritic, which indicates "universal acclaim." Chris Coplan of Consequence of Sound said, "Run the Jewels is the very synthesis of El-P and Mike's shared admiration and cohesive worldviews, an effort of the purest collaboration and mutual understanding. Now, let your heart fill with love and bang your damn head up and down."
Another review from Phillip Corses of Paste said, "It's powerful in both delivery and in effect, without being heavy-handed or sacrificing form. Both rappers take the opportunity to show their longtime supporters that they were right all these years, that they bet on the right horses. And to those bandwagoners jumping on just now, pretty sure you are welcome, too."
Ten years since the album's release, it's still one of the most relevant albums in this generation's hip-hop. Join the show and reminisce on Run The Jewel's first release on the 11th of October at the Hollywood Palladium!
Grab your tickets to RTJX here by clicking "GET TICKETS."