Hollywood Palladium | Los Angeles, California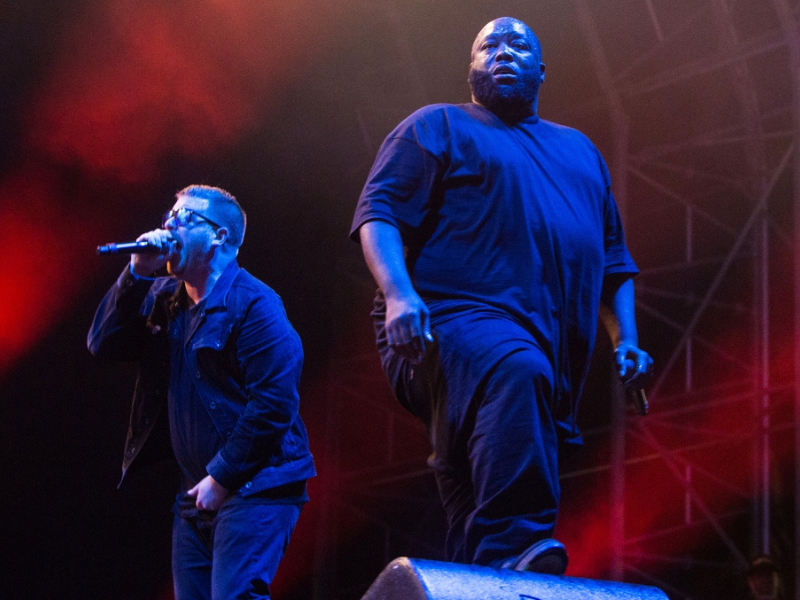 The greatest hip-hop duo of all time, Run The Jewels, is celebrating its 10-year anniversary!
We are glad to announce RTJX – Celebrating 10 Years of Run The Jewels is headed to the Hollywood Palladium for a four-day event that will ignite your love for hip hop and speaking up against social issues.
The duo Killer Mike and EL-P, are known for publishing songs that speak about the injustices of the world. They combine hard-hitting lyrics and catchy beats into the fine tune of hip-hop. Run The Jewels' last day of celebrating their 10th anniversary in Los Angeles is on the 14th of October, 2023.
Catch your favorite RTJ4 songs live, including "Ooh La La" and "Just," as Run The Jewels close off their four-day celebration. RTJ4 is arguably their best album to date - you don't want to miss hearing it live.
Seats are very limited! Buy your tickets today by clicking on "GET TICKETS."
Run The Jewels' decade-spanning career led them to where they are today. With four albums plus one special release, they've made a significant impact in the hip-hop industry by producing honest songs that deserve to be heard not just for their sound but also for their message.
In 2013, MCs Killer Mike and EL-P announced that they would be releasing music as a duo under the name Run The Jewels. This took people by surprise, and it made them unsure of the outcome. However, Run The Jewels proved that the two artists indeed have an irreplaceable connection that enables them to produce high-quality tracks.
Upon the release of their fourth album, RTJ 4, it debuted at number 10 on the US Billboard 200. This became their first release to hit the Top 10. The album features numerous references to police brutality, racial and economic inequality. It was released less than a week after Killer Mike put multiple elected leaders to shame during an Atlanta press conference.
Run The Jewels isn't afraid to speak up. They use their platform to talk about violence, social injustices, and basically everything that is wrong about the world. This is what makes them so appealing to people - because they don't let anything go unnoticed. Their unique style, paired with brutal honesty, makes them stand out from other hip-hop artists.
NME praised RTJ 4 and said, "Easily Mike and El-P's best work to date, RTJ 4 is protest music for a new generation; they're armed in the uprising with a torrent of spirited rallying calls."
On the 14th of October, join Run The Jewels as they close off the four-day celebration of their decade-long career. Catch tracks from RTJ 4 live, including "Yankee and the Brave," "Ooh La La," "Just," and many more. This special once-in-a-lifetime event will surely make you feel emotions and leave you in a different headspace. Immerse yourself in the tragic honesty portrayed by Run The Jewel's music.
Tickets are very limited. Buy your tickets today before the show sells out.